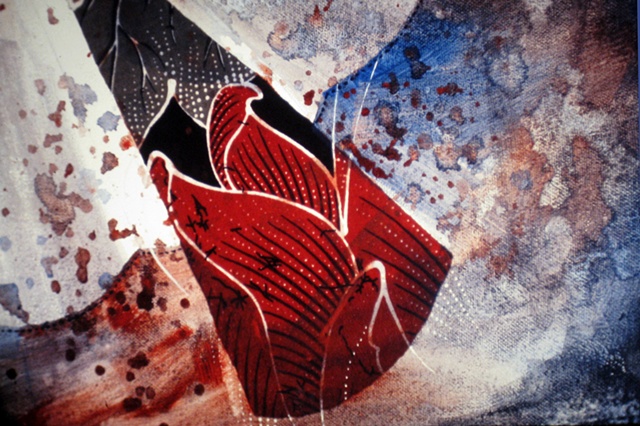 I like to make art about things I know intimately—home, family, friends,
motherhood—my life experiences. The subject matter I choose is frequently
common; often the images I use are personal symbols that trigger memories of
my understanding of a relationship, period of time, or an event. I remember in
"snapshots," and I attempt to tell a story as I have internalized it. I feel successful
when a viewer recognizes a similar experience in my images.
As for medium… I suffer from my 35+ years of being a visual arts
educator, a job requiring me to be a generalist. I've been required to teach all
media, and I really love most of them! When asked what type of artist I am, I
usually give the short answer of "painter," but I do not limit myself. I also work
frequently with graphite, colored pencil, charcoal, and a variety of experimental
printmaking processes. Probably the most exciting by-product of my generalist
background is mixed media; I don't hesitate to use whatever best tells my story.
I believe that my mixed media pieces are the truest representation of how
my mind works. Most recently I have been experimenting with encaustic and attempting to incorporate it as a fresh method of expression in my work.